On Sunday 3rd October we welcomed brownies and our guides for the first time to our monthly church parade.
This was our Harvest Festival Service led by Revd. Rob Morris
and was very well attended.
A total of 115.40kgs of food was donated to B30 Foodbank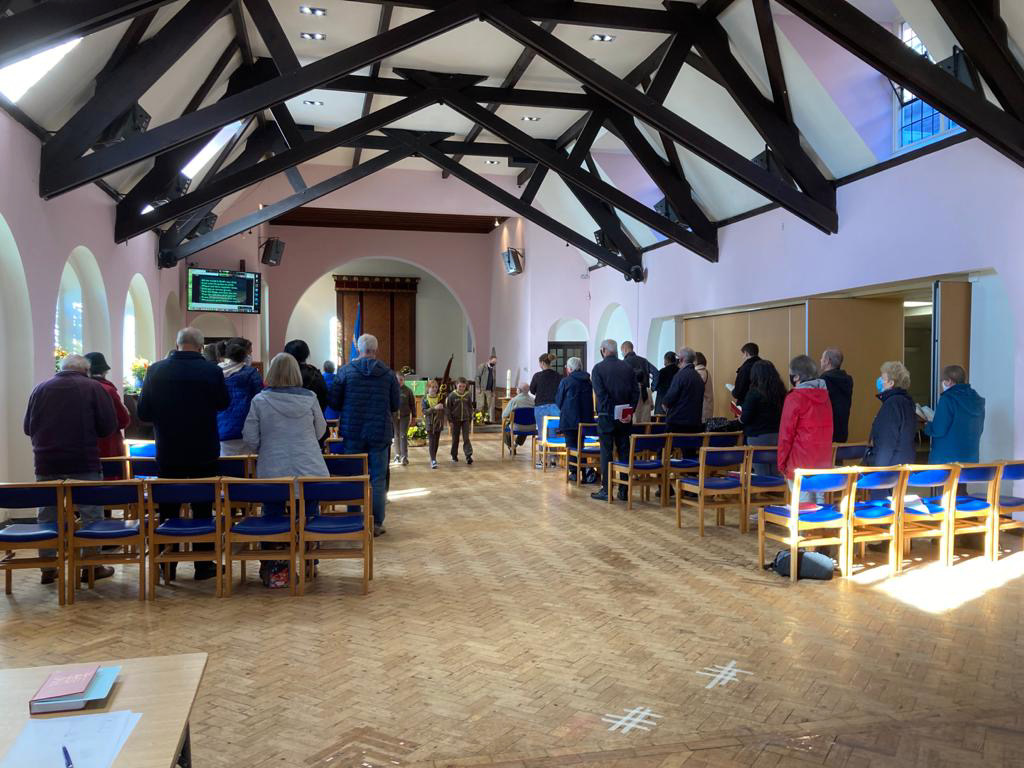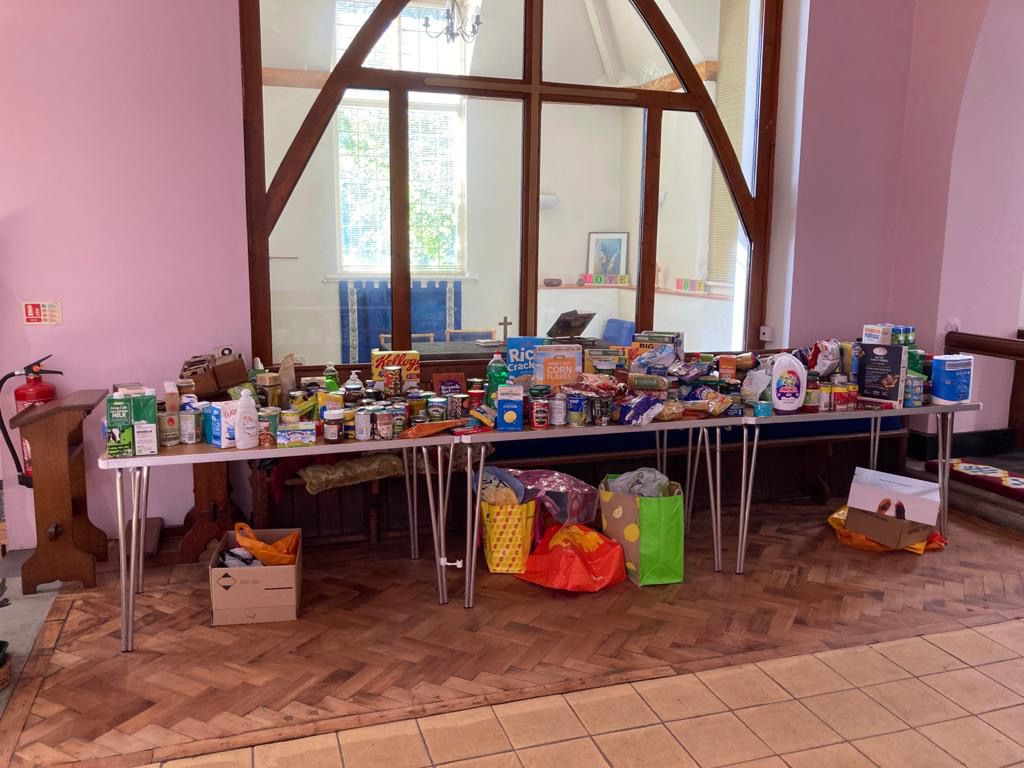 Hazelwell Family Fun Play-scheme August 2018
August 7th, 8th, 9th 2018 Hazelwell welcomed a total of 29 children to enjoy three mornings of "Messy Church" type activities based around the story of Standing Up For God . Working with the stories of David, Daniel and the woman at the well.
We sang, played, made things ate, drank and prayed together.
A Great Time was had by all.
At the end of the week on Sunday at a special service we revisited the stories and shared all that we had made and learned with members of the congregation.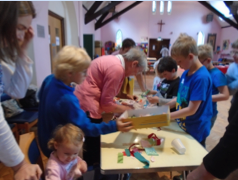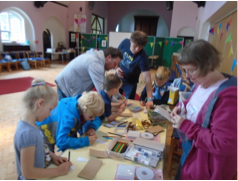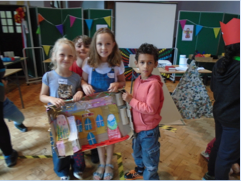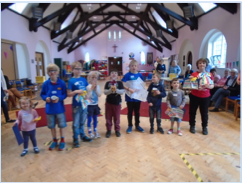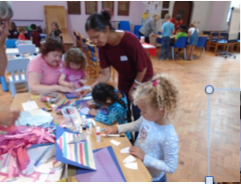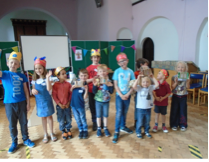 Christingle Service 2018
Cubs, beavers, brownies and members of our Sunday School enjoyed our Christingle service this year, celebrating Christ as the Light Of The World (and no fire extinguisher was needed!!)