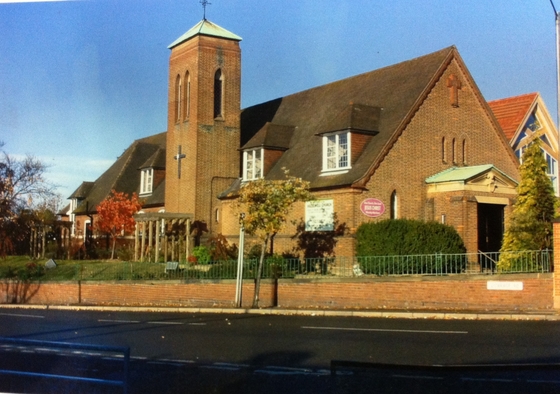 Sunday 4th November
Hazelwell Communion Service
Led by Rev. Rob Morris
Readings
Psalm 119.1-8
Mark 12. 28-34
Hymns Singing The Faith
362 Meekness and Majesty
333 Majesty
338 There is a redeemer
353 Jesus is Lord
Please Pray for
: Residents of Vicarage Road & Cornhill Grove
: Vicars, Ministers and Preachers
:Our leaders in government and those of the EU working
to achieve an amicable Brexit solution
: The Growth Of Our church
b30 Foodbank In the week ending 27th Oct 2018 we received1615kgs of food, and gave out 1197kgs of food, feeding 136 people; 83 adults & 53 children on 56 vouchers.
Urgently required: Soup, Tinned Spaghetti, Tinned Tomatoes, Rice, Smash, Rice Pudding, Tinned Fruit, Fruit Juice, Custard & Jam;
Currently well stocked: Pasta, Tea, Baked Beans, Tinned Vegetables, Noodles
Friendly Forum
Erica Price will be the speaker at tomorrow's meeting of Friendly Forum at 1.30 pm.
Charitable Giving – Thank You
Totals collected for the charities we are currently supporting from Hazelwell Church are as follows
Macmillan£752
Lunch for Leprosy £315
Toilet Twinning£88.65 (to date- still increasing)
The Leprosy Mission
Join us for an evening of music with the nationally acclaimed Langley Brass Band Concert.
Memorable evening of carols, marching and popular music from the musicals.At Sutton Coldfield URC,
Brassington Avenue,
B73 6AA
Book online at
www.leprosymissionconcert.eventbrite.co.uk
e-mail allisterdup@TLMEW.org.uk
or call01733516087
It is now only 2 weeks to our Christmas Fair