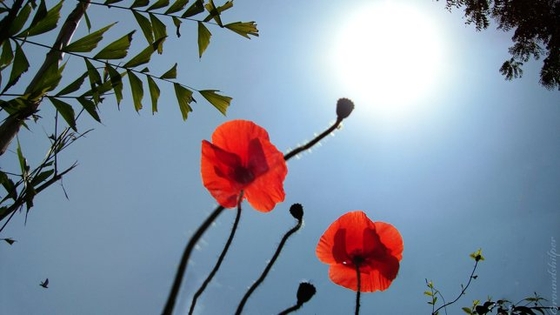 Sunday 11th November
Hazelwell All Age
Remembrance Service
Led by Rev. Moira Forbes
The living owe it to those who no longer can
speak to tell their story for them. Czeslaw Milosz
Reading
Mark1 vs 14-20
Hymns-Singing The Faith
481 The Lord's My Shepherd
663 I the Lord of sea and sky
83 Praise my soul the king of heaven
Please Pray for
: Residents of Hazelwell Fordrough & Edwin Road
: Members of our JCC
:All who have died or suffered as a result of wars around
the world
: The Growth Of Our church
b30 Foodbank In theWeek ending 3rd November 2018
We received 1651kgs of food, and gave out 1250kgs of food, feeding 146 people; 96 adults & 50 children on 73 vouchers.
Urgently Required: Custard, Rice Pudding, Fruit Juice, Tomatoes, Tinned Spaghetti, Jam, Macaroni Cheese, Christmas Treats.
Currently Well Stocked: Pasta, Tea, Noodles, Baked Beans, Dry Spaghetti.
The Leprosy Mission
Please see fliers on the table for an evening of music with the nationally acclaimed Langley Brass Band Concert.
Memorable evening of carols, marching and popular music from the musicals.
At Sutton Coldfield URC, Brassington Avenue,
B73 6AA
Sat, December 1, 2018
7:00 PM – 9:30 PM
Book online at
www.leprosymissionconcert.eventbrite.co.uk
e-mail allisterdup@TLMEW.org.uk
or call01733516087
Friendly Forum
Dayman Grewcock will be the speaker at tomorrow's meeting of Friendly Forum at 1.30 pm.
Gum Boots
The charity supported by last year's Harvest Appeal
will be holding a Christmas Craft Market
On Sunday 25th November
At Moorpool Hall
The Circle
Harborne
B17 9DY
Showcasing local artists in silver, jewllery, glassware, ceramics, woollen ware, paintings and prints.
Refreshments available.
Lunchtime entertainment from Moseley Voices.
Monies raised will help to improve the lives of children in South Africa.
Next Week- Sunday 18th Nov.
Hazelwell Communion Service
Led by
Rev. Elaine Russell
Our Christmas fair is Next Saturday