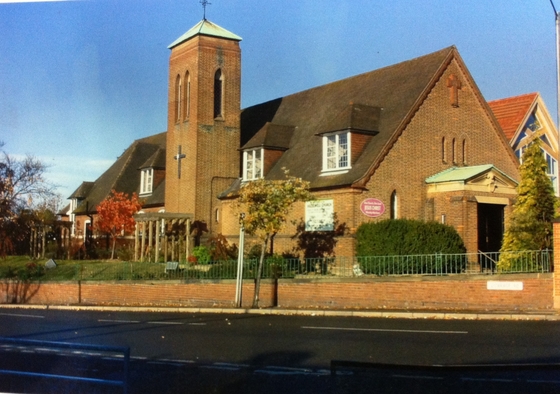 Sunday 18th November
Hazelwell Communion Service
Led by Rev. Elaine Russell
Generosity is giving more than you can, and pride
Is taking less than you need.
Khalil Kibran
Readings
Ruth 3:1-5; 4:13-17
Hebrews 9: 24-28
Mark 12: 38-44
Hymns Singing The Faith
727 God in his love for us lent us this planet
420 Because you came and sat beside us
717 We do not hope to ease our minds
574 Because you have said
713 Show me how to stand for justice
Please Pray for
: Residents of Millhaven Avenue & Norfolk Close
: Vicars Ministers and Preachers
:All who live with the consequences of Child Sexual
Exploitation
: The Growth Of Our church
b30 Foodbank In the week ending 10th Nov. 2018we received 2299kgs of food, and gave out 1571kgs of food, feeding 183 people; 121 adults & 62 children on 92 vouchers.
Urgently Required:
Custard, Rice Pudding, Fruit Juice, Tomatoes, Tinned Spaghetti, Jam, Macaroni Cheese, Christmas Treats.
Currently Well Stocked: Pasta, Tea, Noodles, Baked Beans, Dry Spaghetti.
The Leprosy Mission
Memorable evening of carols, marching and popular music from the musicals.
At Sutton Coldfield URC, Brassington Avenue,
B73 6AA
Sat, December 1, 2018
7:00 PM – 9:30 PM
Book online at
www.leprosymissionconcert.eventbrite.co.uk
e-mail allisterdup@TLMEW.org.uk
or call01733516087
Gum Boots
The charity supported by last year's Harvest Appeal
will be holding a Christmas Craft Market
On Sunday 25th November
At Moorpool Hall
The Circle
Harborne
B17 9DY
Showcasing local artists in silver, jewllery, glassware, ceramics, woollen ware, paintings and prints.
Refreshments available.
Lunchtime entertainment from Moseley Voices.
Monies raised will help to improve the lives of children in South Africa.
And Finally-
For it is in giving that we receive. Francis of Assisi
Next Week- Sunday 25thth Nov.
Hazelwell Communion Service
Led by
Rev. Moira Forbes