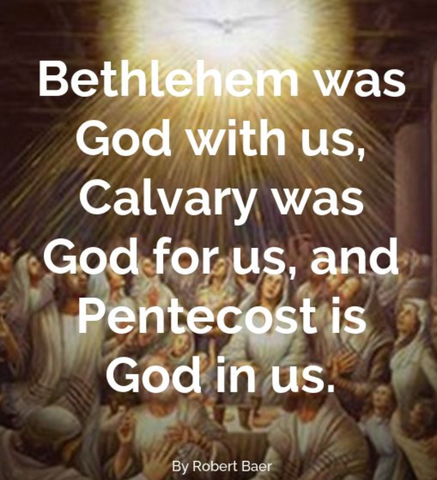 Hazelwell Contact 7th June 2020

Prayers are requested for:-
For teachers working in schools and those responsible for planning for increased
reopening of schools
Residents of Hambury Drive, Pineapple Place & Melstock Road
For all who are are working to provide support from food banks
Sunday Worship resources
There are broadcast Sunday services each week on radio & television as follows:-
Radio 4. 8.10am. Sunday Worship
TV BBC1 11.00 am. Sunday Worship
BBC 1 1.15 pm. Songs of Praise
Zoom Hazelwell Service 7th June
You are invited to a Zoom meeting for our service at 10.00am. Led by Moira

Join Zoom Meeting

https://us02web.zoom.us/j/89135201113?pwd=ZDN5Q3NWbWFBM1dOVlJLQ0RBY0xJQT09

Meeting ID: 891 3520 1113
Password: 590864


Access by phone line

One tap mobile
+442034815240,,89135201113#,,#,590864# United Kingdom
+441314601196,,89135201113#,,#,590864# United Kingdom

Dial by your location
+44 203 481 5240 United Kingdom
+44 131 460 1196 United Kingdom
+44 203 051 2874 United Kingdom
+44 203 481 5237 United Kingdom
Meeting ID: 891 3520 1113
Password: 590864

Find your local number: https://us02web.zoom.us/u/kcAppWwO



Reflection from Moira
Trinity Sunday
The first disciples, those that Jesus included in that first "Let's go and make disciples of all nations"….weren't white, weren't western, weren't only men, and didn't speak English.
They wouldn't have seen the God they worshipped as being white and western.
And yet, somehow, our default image of Jesus is often white and western.
This week it's Trinity Sunday. Often, we'd talk through how to understand the Trinity…as kind of an intellectual exercise. Today, in the light of all that is happening in our world, and especially in America, I want us to think about the Trinity a bit differently.
As Christians we believe in one God is three persons: God the Father, God the Son and God the Holy Spirit. And this passage tells us to baptise people into the Church in the name of the Father, the Son and Holy Spirit.
The Jerusalem creed (a Christian statement of belief), tells us that God the Father is "maker of heaven and earth, and of all things visible and invisible". I wonder, do we consider that the first of humanity were created in a region of Africa? Does the idea that whiteness is not the default for God's created humanity, disturb us? I think that maybe it should. For those of us who are white, we may need to be disturbed out of thinking that we are the default for God's creation and purpose. Disturbed into repentance. Those of us who aren't white, may be disturbed in other ways, deeply hurt through how this default whiteness has wounded us, as individuals, as communities, as church.
When we talk of being made in God's image, have we considered that Jesus, God the Son, God on earth, God with us….isn't white?
In the gospels, we see the life of Jesus, God the Son. We see how he lives, how he teaches, how he heals and does other miracles, how he loves us so much that he's willing to die to pay the price for our sins, to defeat death so that we can have a restored relationship with God and the promise of eternal life. And that Jesus will return one day. And the Jesus we read about, isn't white, western, English speaking or part of the ruling elite. Jesus is deeply political, speaking up against injustice, he protests against it; turning over the tables, and driving people out of the Temple.
So when Jesus says "Let's go and make disciples of all nations". Jesus is talking about us reaching out to all of his people, throughout the world, as equals. We're all in this together and the good news is for all of us. Most of us in this world aren't white. And the Jesus we're telling people about, isn't white and didn't have western ways or thinking. If we talk about Jesus as if he is, we're not telling them about the real Jesus. Do we need to change our ideas about who Jesus is, and who Jesus is for?
And then we have God the Holy Spirit, the one who speaks on our behalf, the one who gives us the words and gifts to be able to go and tell people about Jesus. You see, God doesn't leave us on our own to do this. I know that many translations say "Go" as if God's staying behind, but actually, it really translates as a collective "Let's go". God the Holy Spirit is in every person who has committed themselves to be a follower and witness of Jesus. No matter where we come from, what we look like, we have received the gift of God the Holy Spirit. How can we then look down on others? How then can we mistreat others and say they are worth less because of the difference in the colour of their skin, their social class, their education, their wealth? The biggest blessing of the Holy Spirit, is the unity that this brings to us. All are equal, no one better or worse than another. God loves us all, God wants to bless us all, God wants us to bless each other, and love each other, as God loves us. For all of us are united in being church through God our creator, Jesus who died and rose again for us, and through the Holy Spirit who binds us all together as one family. Let us ask God to disturb us this week, and to help us see God, ourselves, and each other, differently.