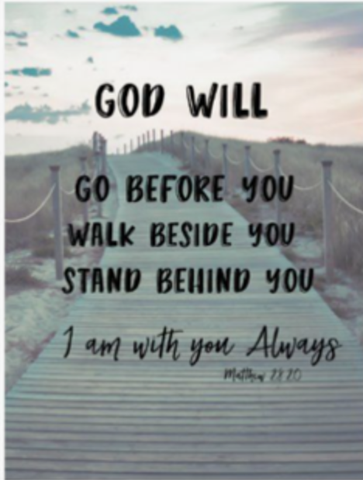 Hazelwell Contact 21st June 2020
Please read on for updates, news and prayer requests.
Prayers are requested for:-
Residents of Moss Grove & Denshaw Road
All who are unemployed and their families
All who work to maintain our public transport systems
Sunday Worship resources
There are broadcast Sunday services each week on radio & television as follows:-
Radio 4. 8.10am. Sunday Worship
TV BBC1 11.00 am. Sunday Worship
BBC 1 1.15 pm. Songs of Praise
*******************************************************
This week's Zoom service will be led by Nick Jones – who has provided this week's reflection for Father's Day
This Sunday is Father's Day and in many ways it is a Sunday that many preachers struggle with. Whenever leading a congregation in worship, I have always been aware that not everyone has a positive experience of their father. Some barely knew their father at all, and others may have very negative memories of their dad. The temptation is to avoid barely making reference to Father's Day at all. Yet that would be to avoid saying some very important things about how we are formed and shaped in life. Not everyone may have had a good relationship with their father, but positive male role models are so important to us as we grow and develop in life. We also celebrate the love of God in all of this. Jesus called God "Abba" (Father) and it spoke of the intimate loving relationship not just for him but that we all experience with our living God of perfect love.
Whatever thoughts Father's Day evokes for you, maybe a celebration of a wonderful dad, or an appreciation for those men who have had a tremendous and positive impact on your life, may we all give thanks for and know the love of God who shares perfect parental love with each one of us.
Every blessing,
Nick Jones
****************************************************
You are invited to a Zoom meeting for our service at 10.00am. Led by Nick Jones

Join Zoom Meeting

https://us02web.zoom.us/j/89135201113?pwd=ZDN5Q3NWbWFBM1dOVlJLQ0RBY0xJQT09

Meeting ID: 891 3520 1113
Password: 590864


Access by phone line

One tap mobile
+442034815240,,89135201113#,,#,590864# United Kingdom
+441314601196,,89135201113#,,#,590864# United Kingdom

Dial by your location
+44 203 481 5240 United Kingdom
+44 131 460 1196 United Kingdom
+44 203 051 2874 United Kingdom
+44 203 481 5237 United Kingdom
Meeting ID: 891 3520 1113
Password: 590864