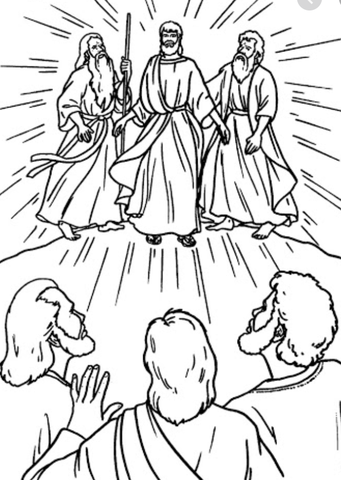 Hazelwell Weekly Contact 14th February 2021
Andy and Val Harris will lead
Morning Worship on Zoom at 10.00am
All those separated from loved ones abroad and who are unable to visit them
Those who have recently lost jobs in retail
Moira and her family
Foodbank News
Spearhead Trust (c/o Fred Rattley) is still making Foodbank Collections and decided to carry on until lockdown finishes.
Food can be dropped off at Fred's Home, 21 Livingstone Road, Kings Heath,
or Yvonne & David Swain, 25 Westminster Drive, Kings Heath, B14 6BG
B30 Foodbank – WEEKENDING February 6th 2021
Last WeekWe received in donations of 2240k and gave out 2072k 1093k to 99 clients and 979k to other foodbanks or similar.
Grateful thanks to those who organise road collections Grange Road, Highbury Road, Featherstone Road Third Avenue, Selly Park Roads, Oakfarm Road, Northfield Road, and Maurice Road which raised 522k. Interestingly individual donations raised 524k, the retail shops raised 1012k and religious donations came 222k
Urgent List
UHT semi-skimmed milk (green), UHT whole milk (blue), porridge, potato smash, disposable razors, non-gender-specific shower gel, shampoo, sturdy bags for life
Low in stock
Tinned meat (ham, corned beef, pulled pork, pork slices); tinned fruit in juice, tinned or packet custard (not powder), sugar (500g bags not kilo bags), instant coffee (not decaffeinated), jam, honey, peanut butter, long-life fruit jugs, tinned tomatoes, tinned spaghetti, tinned rice pudding, pasta sauces, tinned fish (not tuna), soap bars, toothbrushes (single or pairs wrapped), toothpaste, sanitary towels (not tampons).
Well stocked and do not need
Backed beans, tea bags (40 or 80 bags), pasta shapes, dry spaghetti, instant hot chocolate (made up with water, not milk), tinned macaroni cheese, tinned vegetables and pulses, tinned/packet soup, tinned tuna, tinned potatoes, rice, treats/snack bars, crisps, squash, tinned meat products (meat balls, sausages in beans, spaghetti Bolognese), dairy-free milks, gluten-free items, noodle pots/sachets, biscuits, cooking ingredients, eggs, decaffeinated drinks, large bottles of coke/pop, bottled water, pet food, baby food/milk/toiletries/nappies; toilet rolls, plastic carrier bags
Cannot distribute Anything with even a small trace of alcohol in
Daily Devotions
from The United Reformed Church
I sometimes wonder if we shy away from the Transfiguration a little; a mystical event on a mountainside, Moses and Elijah, dazzling glory, a cloud and the voice of God. It's a lot to process; all the glory, the glory of Christ. Yet there beside the glory is the reminder of the Cross, the humanity, the sacrifice, the promise.
Hills and mountains are so often places of encounter with God. This is the story of a moment, a moment linked to the past and the future by its location on a mountain. We are reminded of other "mountain moments by Moses and Elijah both of whom encountered God on a mountainside. We are rooted in the past but we are also pointed towards a future hillside and Jesus' departure. When we think about God as outside of time it can change our perspective on events in our own lives.
We are located within our own stories, we are rooted within our own past; we are heading towards our own future. We can remember the past, give thanks for it, take our lessons from it…. but at the same time we need to look forward. We need to look to the future and to God's promises.
We should help our churches to do the same as they emerge from this pandemic. To recognise what is happening now but, most importantly, to look to the future. It is easy to understand how Peter felt; awed by the appearance of Moses and Elijah, the vision of Jesus dressed in dazzling white. It is easy, perhaps, to understand why he wanted to build three dwellings and to stay on the mountain. That wasn't the future God had planned for him; it was not what Christ was calling him to. Like Peter, our calling is to go out into the world; to go from our dwellings, our churches and to shine with the dazzling hope of Christ for the people we meet.