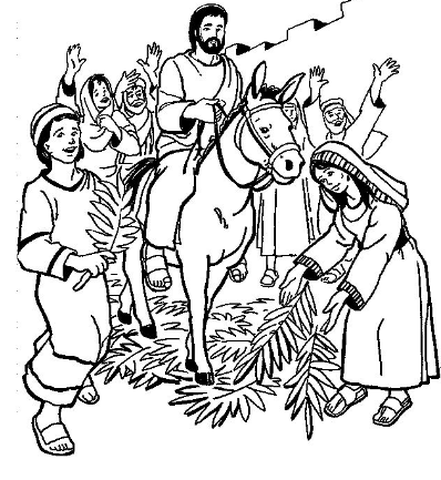 Hazelwell Weekly Contact
Palm Sunday 28th March 2021
Arch-Deacon The Venerable Jenny Tomlinson
will lead Morning Worship on Zoom at 10.00am
Prayers are requested for
All who have lost loved ones during the last 12 months
Moira and her family
Those who live in countries facing a third wave of the pandemic
Parish Update
We are delighted to announce the reopening of church for worship from next week on Easter Sunday. Masks will be worn and social distancing observed.
Sunday 28th March Palm Sunday
Arch Deacon the Venerable Jenny Tomlinson will lead our service on Zoom at 10.00am this Sunday

All Welcome - use link below
Topic: 10.00am Hazelwell Sunday Worship

Join Zoom Meeting

https://us02web.zoom.us/j/5429440666?pwd=ZWdld05LeTU3bjFVdkZZNkR3ZExhQT09
Meeting ID: 542 944 0666

Passcode: 9cUGo6
Foodbank News
Spearhead Trust(c/o Fred Rattley) is still making Foodbank Collections and decided to carry on until lockdown finishes.
Food can be dropped off at Fred's Home, at 21 Livingstone Road, Kings Heath,
or Yvonne & David Swain, 25 Westminster Drive, Kings Heath, B14 6BG
B30 Foodbank
WEEKENDING MARCH 20th 2021
Last WeekWe received in donations of 2225K and gave out 1648K ,1098K to 93 clients and 511K to other foodbanks or similar.
Grateful thanks to those who organise street collections Featherstone Road, Franklin Road, Grove Rd, Highbury Rd, Northfield Road, Pineapple road, Third Avenue, SELLY PARK, and Station RD which raised 648K and the Vegetarian Society who provided a pallet load of meals 80 boxes weighing 376k
Urgently needed
Potato Smash Porridge oats Tinned fruit in juice (not prunes or grapefruit) Shower gell, laundry liquid or powder (not family sized) Really strong carrier bags Nappies size 6 Low of stock
Tinned meat (ham, corned beef, pork sandwich meat, pulled pork) Tinned fish (not tuna)
Ready made custard (tinned or carton - not powder) Cereal UHT semi-skimmed milk (green)
UHT whole milk (blue)Instant coffee (not decaffeinated) Instant hot chocolate (made with water).
Sugar 500g (not larger)Tinned spaghetti Tinned macaroni cheese Jam/Honey Tinned rice pudding
Snack bars/chocolate Crisps Packet noodles Nappies sizes 3-5ShampooTooth brushes (single or duo packs) Toothpaste Bar or liquid soap Disposable razors Sanitary pads (not tampons) Washing up liquid Well stockedTinned vegetables
Tinned tomatoes Tinned potato, tinned tuna Tinned/packet soup, Baked bean, Pasta sauce
Pasta shapes and dry spaghetti, RiceTeabags (40 or 80's) Squash Long-life fruit juice
Biscuits Roll-on deodorants Toilet roll Shaving foam Nappies sizes 1 & 2, 7& Pet food Baby care items Baby food
Not wanted at all
Decaffeinated drinks or fruits infusions Bottled water Large bottles of lemonade or coke
Any foods containing alcohol Cooking ingredients Fresh produce including vegetables, eggs and bread Non-dairy items or gluten free items Coffee beans Large boxes of teabags (120's or larger) Very large boxes of cereal or porridge Loose tea , Cocoa powder Tampons Make up, hair accessories, perfume or after-shave
Foodbank App. The app is updated weekly. Go to your app provider and download Foodbank Redemption Media and then open B30 .
Warehousing: Warehouse, is at 17 Castle Rd, Kings Norton Business Park, B30 3HZ. 2.00-4.00 on Tuesday and Friday.
A meditation for Palm Sunday
By Rebecca Barlow Jordan
They did not see Him coming. Not Him. They saw a hope re-kindled, an end to their injustice, an easier path to follow.
They waved their palm offerings, laid down their finest clothes, but they saw only a temporary king, not a Suffering Servant.
They sang alleluia from the depths of their hearts, and would have crowned Him there if they could. But they didn't understand.
They didn't see Jesus. Son of God. Messiah. Soon and Coming King. They misunderstood: His kingdom was not of this world.
Jesus knew. Astride on the back of a donkey, He knew why He had come.
The Son of God humbled Himself, set aside royalty, and exchanged Heaven's robes for a towel and a basin of water.
He received their praise that day, but He saw their hearts, young and old alike.
And He wept for them.
And then He died for them.