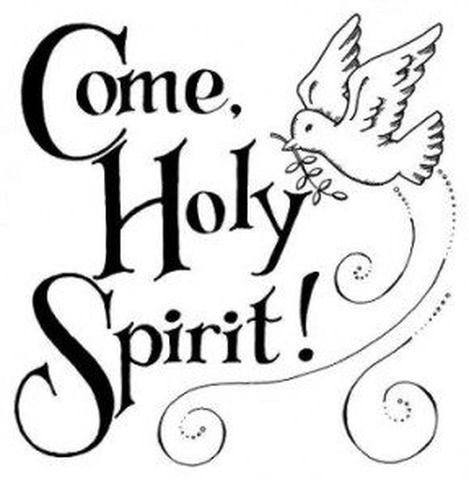 Hazelwell Weekly Contact
Sunday 23rd May 2021
Val Harris will lead a service of morning worship
In Church (and on Zoom) at 10.00am
Prayers are requested for
Moira and her family
All living in Haiti and world-wide who need and benefit from the enabling support of Christian Aid to rise above poverty
The ongoing situation in Israel and Palestine
All who are working world-wide to combat the Indian Variant of corona virus
Parish Update
Red/yellow for Pentecost – Val has suggested that members of the congregation wear redor yellowto mark our celebration of Pentecost on Sunday
Christian Aid – final appeal
Many thanks to those who responded to our appeal for contributions to Aid o Christian at the time of writing we have raised £317 of a target £500.
Our donation last year was lower than normal, in the absence of major group fundraising activities. This year we have joined other churches in South Birmingham setting up our own Hazelwell "tap
Alternatively click this link to visit our page
In these difficult times the work of the organisation is more crucial than ever.
Sunday 23rd May
Val harris will lead our service in church and on Zoom at 10.00am this Sunday taking
Pentecost as her theme (see above)
All Welcome - use link below
Topic: 10.00am Hazelwell Sunday Worship

Join Zoom Meeting

https://us02web.zoom.us/j/5429440666?pwd=ZWdld05LeTU3bjFVdkZZNkR3ZExhQT09
Meeting ID: 542 944 0666

Passcode: 9cUGo6
Foodbank – B30 foodbank UPDATE 15th May 2021
We received in donations this week 1619k and gave out 1434k, 1123k to clients 311k to other foodbanks or similar.
Urgently needed
instant coffee (not decaffeinated), tinned fish (preferably other than tuna), jam/honey, long-life fruit juice, gender neutral shampoo, roll-on deodorant and disposable razors, toothpaste, single or duo wrapped toothbrushes, washing up liquid (not family sized bottles)
Low in stock
Tinned meat (ham, corned beef, pork sandwich meat, pulled pork), ready-made custard (tinned or carton - not Powder), sugar (500g) (not larger), packet/pot noodles, potato smash, pasta sauces, tinned tomatoes, tinned rice pudding, tinned fruit in juice (not prunes or grapefruit), snack bars, chocolate, crisps, liquid or bar soap, laundry liquid/powder (not family sized)
Well stocked
}UHT milks, squash, instant hot chocolate (not cocoa powder), baked beans, pasta shapes, dry spaghetti, tinned macaroni cheese, tinned spaghetti, rice, tinned potatoes, tinned vegetables, tinned tuna, teabags (40's or 80's), biscuits, nappies all sizes, porridge, cereal. Pet food, baby food and baby care items, gender neutral shower gel, toilet rolls, sanitary pads (not tampons), carrier bags.
Not needed at all
Decaffeinated drinks or fruit infusions, bottled water, large bottles of lemonade or coke, any foods or toiletries containing alcohol, cooking ingredients or sauces, fresh products including vegetables, eggs and bread, non-dairy items, gluten-free items, coffee beans, large boxes of teabags (120's or more), very large bags of cereal of porridge, loose tea, cocoa powder, tampons, make-up, hair accessories, perfume or [img align="left" hspace="12" data-inlineimagemanipulating="true" data-id="1621616475677" style="font-family: "Helvetica Neue", Helvetica, Arial, sans-serif; font-size: 13px; background-color: rgb(255, 255, 255); width: 593px; max-width: 0px;">after-shave.

[img title="Inline image" alt="Inline image" src="https://dl-mail.ymail.com/ws/download/mailboxes/@.... data-id="