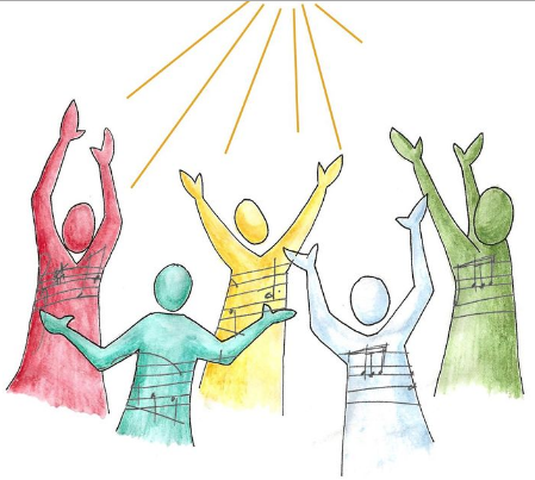 Hazelwell Weekly Contact
13th June 2021
Eliakim Ikechukwuwill lead a service of Communion
In Church (and on Zoom) at 10.00am
Prayers are requested for
Moira, suffering ongoing health problems and her family.
All those killed, injured and bereaved by the major train crash in Pakistan on Monday.
Deliberations of World Leaders attending the G7 Summit in Cornwall
Those in government positions of authority responsible for taking decisions on the fair distribution of Covid vaccines worldwide
Parish Update
Sunday 13th June
Rev. Eliakim Ikechukwu will lead our service in church and on Zoom at 10.00am this Sunday

All Welcome - use link below
Topic: 10.00am Hazelwell Sunday Worship
Join Zoom Meeting
https://us02web.zoom.us/j/5429440666?pwd=ZWdld05LeTU3bjFVdkZZNkR3ZExhQT09
Meeting ID: 542 944 0666
Passcode: 9cUGo6
It was good to see people in church and on Zoom for our Annual Church Meeting last week and especially to share a cup of tea with friends (thanks Chris!).
We have been advised from the diocese that data protection law requires that we have permission from those attending services who may appear on our Zoom stream. When you attend church you will therefore be asked to complete a form giving us permission to transmit these images. (You will only need to complete the form once to cover all subsequent services).
Foodbank – B30 foodbank
Thursday 15th July to Saturday 17th July at Sheldon on the Coventry Road further details to follow
urgently neededInstant coffee ( not decaffeinated), tinned fish (preferably other than tuna), long-life fruit juice, packet/pot noodles, gender neutral shampoo, roll-on deodorant and disposable razors,

Low in stock
Tinned meat (ham, corned beef, pork sandwich meat, pulled pork or chicken), ready-made custard (tinned or carton - not powder), sugar 500g (not larger), potato smash, pasta sauces, tinned tomatoes, tinned rice pudding, jam/honey, tinned fruit in juice (not prunes or grapefruit), snack bars, chocolate, crisps, liquid or bar soap, washing up liquid (not family sized bottles), laundry liquid/powder (not family sized), toothpaste, single or duo wrapped toothbrushes, toilet rolls.

Well stocked
UHT milks, squash, instant hot chocolate (not cocoa powder), baked beans, pasta shapes, dry spaghetti, tinned macaroni cheese, tinned spaghetti, rice, tinned potatoes, tinned vegetables, tinned tuna, teabags (40's or 80's), biscuits, nappies all sizes, porridge, cereal, pet food, baby food and baby care items, gender neutral shower gel, sanitary pads, carrier bags##

Not needed at allDecaffeinated drinks or fruit infusions, bottled water, large bottles of lemonade or coke, any foods or toiletries containing alcohol, cooking ingredients or sauces, fresh products including vegetables, eggs and bread, non-dairy items, gluten-free items, coffee beans, loose tea, large boxes of teabags (120's or more), very large bags or boxes of cereal or porridge, cocoa powder, tampons, make-up, hair accessories, perfume or after-shave.
REFLECTION on Mark 4, 26-34
Lord, your images of the kingdom are alive and organic. It has its own pattern of growth, a tiny plant that grows into a massive tree with room for every creature. Let me never imagine that I am the architect or builder of your kingdom. Enough for me to be patient, a seed growing slowly, animated by your spirit.
Simple things we say or do can have a big influence. One person can affect many, even without knowing it. The kingdom of God grows of its own impetus in the world, and nobody can stop it, like good seed growing underground. God is the God of here, there and everywhere. Seeds may sprout anywhere in the field, and the kingdom can find its way into the lives of individuals and communities in ways that may be surprising. The mustard seed becomes a tree for all; the kingdom of God is for every man, woman and child. Have you ever brought something of the kingdom of God – of love and peace, prayer and faith, justice and hope – when you didn't recognise it? Let that fill your mind and heart with gratitude as you pray.