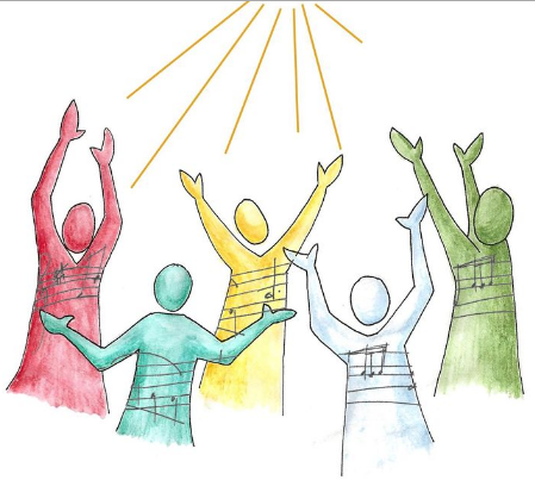 Hazelwell Weekly Contact
25th July 2021
Hazelwell
In Church (and on Zoom) at 10.00am
Led by Val & Andy Harris
Please pray for
Moira, for improved health and strength to face the future.
Those who lost lives homes or loved ones as a result of last week's floods in Europe
All who are apprehensive as restrictions are removed and numbers infected with covid rise.
Sunday 25th July
Val and Andy Harris will lead our service in church and on Zoom at 10.00am this Sunday
All Welcome - use link below
Topic: 10.00am Hazelwell Sunday Worship
Join Zoom Meeting
https://us02web.zoom.us/j/5429440666?pwd=ZWdld05LeTU3bjFVdkZZNkR3ZExhQT09
Meeting ID: 542 944 0666
Passcode: 9cUGo6
Foodbank – B30 foodbank (Update 18th July 2021)
B30 Foodbank Warehouse has got some supplies of bread flour (mostly strong white flour), bread machine mixes and also a small amount of dried yeast. We cannot give it to clients, as many lack the utensils, etc to make it at home (and the oven fuel to cook it). If anyone would like to exchange flour/yeast for something on our urgent list, you would be most welcome.
Clients needing emergency food are referred to B30Foodbank by E-Voucher through a referral agent OR call CITIZENS ADVICE 08082082138 Or call BIRMINGHAM CITY COUNCIL on 0121 216 3030 Or call The Project on 0121 453 0606 Whats App 07974 106813
Distribution of food Clients or their representatives will need to collect the parcels from B30Foodbank, Quaker Friends Meeting House 23aWatford Road B30 1JB on Tuesday and Friday between 1.30 and 3.30pm.
urgently neededInstant coffee (not decaffeinated), tinned fish (not tuna, sugar 500g (not larger), chocolate and snack bars, potato smash, gender neutral shampoo, roll-on deodorant, Disposable razors, strong carrier bags.
Low in stock
Tinned meat (ham, corned beef, pork sandwich meat, pulled pork or chicken), ready-made custard (tinned or carton - not powder), packet/pot noodles, pasta sauces, tinned tomatoes, tinned rice pudding, jam/honey, long life fruit juice; tinned fruit in juice (not prunes or grapefruit), crisps, washing up liquid (not family sized bottles), laundry liquid/powder (not family sized), toilet rolls.
Well stocked
UHT milks, squash, instant hot chocolate (not cocoa powder), baked beans, pasta shapes, dry spaghetti, tinned macaroni cheese, tinned spaghetti, tinned/packet sou, rice, tinned potatoes, tinned vegetables, tinned tuna, teabags (40's or 80's), biscuits, nappies all sizes, porridge, cereal, pet food, baby food and baby care items, gender neutral shower gel, sanitary pads, liquid or bar soap, toothpaste, single or duo wrapped toothbrushes
Not needed at allDecaffeinated drinks or fruit infusions, bottled water, large bottles of lemonade or coke, any foods or toiletries containing alcohol, cooking ingredients or sauces, fresh products including vegetables, meat, eggs and bread, non-dairy items, gluten-free items, coffee beans, loose tea, large boxes of teabags (120's or more), very large bags or boxes of cereal or porridge, cocoa powder, tampons, make-up, hair accessories, perfume or after-shave.
Reflection Mark 6 1-21 Rick Morley (Feeding of the 5000)
This Gospel lesson is full of bright-and-shiny things that are impressive, and which can command attention. Jesus feeds a lot of people with only a little bit of food. A few morsels of food end up becoming baskets and baskets of leftover pieces. Jesus walks on water. Cool stuff, right? Because these things are so cool, one might miss the reaction of the crowds, and even the reaction of the disciples: they really have no idea what is going on. The section starts out with mention of a large crowd that kept following Jesus. So far, so good. We like big crowds. Would only our churches today be places where large crowds congregated at regular intervals. (Say every seven days?)
But, why are they following him?
Before you read on, think about why you follow Jesus. Why do the people in your church/ community follow Jesus? Why might you compel another person to follow Jesus?
A large crowd kept following him, because they saw the signs that he was doing for the sick. Hmmm…Jesus was doing cool things, and they wanted to see those cool things. But, heck, a lot of people can do cool things. Is that why you follow Jesus? Would you follow Jesus even if he didn't do cool stuff? After the feeding (another cool thing) the people who had just eaten began to say things about Jesus. They started to identify him. But, how would you identify Jesus? Who do you say that he is? For you? For the world? They began to say, "This is indeed the prophet who has come into the world."
I mean, that's in the ballpark…but isn't Jesus so much more?
Then, as if that isn't enough, the crowd wants to make Jesus into something. They want to give him a role, and a title… When Jesus realized that they were about to come and take him by force to make him king, he withdrew again to the mountain by himself.
This Gospel lesson is certainly about the sign that Jesus does in feeding his people. But, it's also about how everyone else is making Jesus into whatever they want him to be. He's a wonder worker! No—he's a prophet! Wait—he's a king! Well…yes. But, there's more to Jesus. He came into the world to bring God's light, life, and love. He came to offer hope and salvation. Redemption and release. He came that everyone would believe, and receive the gifts of grace, forgiveness, and eternal life. There is such a tendency—in biblical times and today—to fashion Jesus into the choose-your-own-messiah. A journey of faith is harder than it looks. We so desperately want to make Jesus into our own image, or the image of our choosing—and convince ourselves that he's on "our side" of the issues of the day. Instead, we're supposed to remake ourselves into Jesus' image. We're to become like him…not the other way around. In the next section of the lesson this gets even more highlighted, after Jesus walks on water: [the disciples] wanted to take him into the boat… They want to take Jesus and bring him where they are…instead of going where Jesus is. Isn't that backwards? Shouldn't they be jumping towards Jesus instead of dragging him into their boat? Shouldn't we be doing that? Being God's children, and disciples of Jesus is about going where Jesus is—even if we think we might sink—and it's about refashioning ourselves into reflections of Christ.