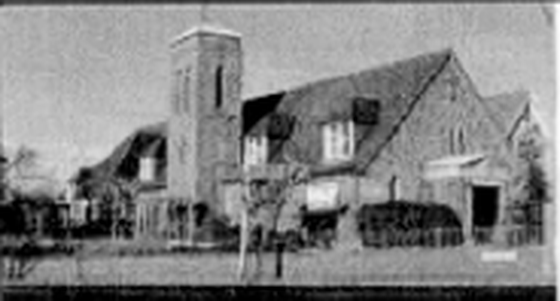 Hazelwell Weekly Contact29th August 2021Hazelwell Morning WorshipIn Church and on Zoom at 10.00amLed by Wayne Hudson
Prayers are requested for

All who are living with chronic or terminal illness
The continuing situation in Afghanistan
The people of Haiti as they come to terms with the devastation wrought by the recent earthquake
Sunday 29th August
Wayne Hudson will lead our service in church and on Zoom at 10.00am this Sunday
All Welcome - use link below


Passcode: 9cUGo6
Foodbank – B30 foodbank (Updated 14th August 2021)
Last week we received in donations 1120kgs and gave out 1396kgs 1266k to 95 clients 0n 56 vouchers and 130kgs to other foodbanks or similar.
Urgently needed, instant coffee (not decaffeinated), sugar 500g (not larger), chocolate and snack bars, potato smash, gender neutral shampoo, Disposable razors, strong carrier bags, toilet rolls, washing up liquid (not family sized bottles
Low in stock
Tinned fish (not tuna) , porridge cereal, ,ready-made custard (tinned or carton - not powder), , UHT semi skimmed milk, Jam/Honey packet/pot noodles, pasta sauces, tinned tomatoes, tinned rice pudding, long life fruit juice, crisps, , laundry liquid/powder (not family sized), roll on deordorant, liquid or bar soap.
Well stockedtinned meat (ham, corned beef, pork, pork sandwich, pulled pork or chicken, tinned fruit in juice (not prunes or grapefruit, UHT whole milk, squash, instant hot chocolate (not cocoa powder), baked beans, pasta shapes, dry spaghetti, tinned macaroni cheese, tinned spaghetti, tinned/packet soup, rice, tinned potatoes, tinned vegetables, tinned tuna, teabags (40's or 80's), biscuits, nappies all sizes, pet food, baby food and baby care items, gender neutral shower gel, sanitary pads, toothpaste, single or duo wrapped toothbrushes
Not needed at allDecaffeinated drinks or fruit infusions, bottled water, large bottles of lemonade or coke, any foods or toiletries containing alcohol, cooking ingredients or sauces, fresh products including vegetables, meat, eggs and bread, non-dairy items, gluten-free items, coffee beans, loose tea, large boxes of teabags (120's or more), very large bags or boxes of cereal or porridge, cocoa powder, tampons, make-up, hair accessories, perfume or after-shave.

A reflection on James 1 17-27 (from Bible Gateway)
16-18 So, my very dear friends, don't get thrown off course. Every desirable and beneficial gift comes out of heaven. The gifts are rivers of light cascading down from the Father of Light. There is nothing deceitful in God, nothing two-faced, nothing fickle. He brought us to life using the true Word, showing us off as the crown of all his creatures.

Act on What You Hear
19-21 Post this at all the intersections, dear friends: Lead with your ears, follow up with your tongue, and let anger straggle along in the rear. God's righteousness doesn't grow from human anger. So throw all spoiled virtue and cancerous evil in the garbage. In simple humility, let our gardener, God, landscape you with the Word, making a salvation-garden of your life.
22-24 Don't fool yourself into thinking that you are a listener when you are anything but, letting the Word go in one ear and out the other. Act on what you hear! Those who hear and don't act are like those who glance in the mirror, walk away, and two minutes later have no idea who they are, what they look like.
25 But whoever catches a glimpse of the revealed counsel of God—the free life!—even out of the corner of his eye, and sticks with it, is no distracted scatterbrain but a man or woman of action. That person will find delight and affirmation in the action.
26-27 Anyone who sets himself up as "religious" by talking a good game is self-deceived. This kind of religion is hot air and only hot air. Real religion, the kind that passes muster before God the Father, is this: Reach out to the homeless and loveless in their plight, and guard against corruption from the godless world.