Hazelwell Church is a Local Ecumenical Anglican/ Methodist Partnership
Welcome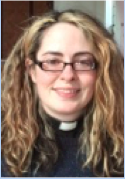 As we are subjected to yet another Lock-down the JCC is currently discussing whether we continue to meet in church and on Zoom for regular Sunday morning worship
When we do meet in church again we will continue to follow Covid secure requirements and respectfully remind those who join us in church that they must wear a face-covering, sanitise hands on arrival and departure and maintain 2 metre distance from others outside their family bubble.
We have improved the system delivering our Zoom services to on-line friends and we look forward to welcoming you to join us.
Hazelwell Morning Worship
Led by Lay Readers Val & Andy Morris
you are invited to a scheduled Zoom meeting.
You are invited to a scheduled Zoom meeting.
Topic: 10.00am Sunday Worship
Time: This is a recurring meeting
Join Zoom Meeting
https://us02web.zoom.us/j/5429440666?pwd=ZWdld05Le...
Meeting ID: 542 944 0666
Passcode: 9cUGo6
For further Worship Resources from the diocese click Church Of England Diocese
For urgent safeguarding issues click Safeguarding Page (left hand pane) and see link opposite.
Contact: Bishop's Safeguarding Adviser (T: 07342 993 844 E: StephH@cofebirmingham.com)
or Parish Safeguarding Officer Mary Bowen 07976531435 email mmbowenuk@yahoo.com