Hazelwell Church is a Local Ecumenical Anglican/ Methodist Partnership
Welcome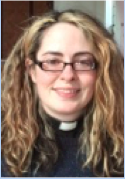 In the current difficult times though unable to meet physically together in our church building we continues to worship, pray and care. We shall celebrate Sunday worship in our own homes together in faith and you are welcome to join us in worship at this strange time. See below.
For urgent safeguarding issues click Safeguarding Page (left hand pane) and see link opposite.
Contact: Bishop's Safeguarding Adviser (T: 07342 993 844 E: StephH@cofebirmingham.com)
or Parish Safeguarding Officer Mary Bowen 07976531435 email mmbowenuk@yahoo.com
Ascension Day Worship.
Catherine Grylls is celebrating Ascension at Ascension on Thursday evening at 7.15pm.
The live link can be found on their website and an order of service downloaded if preferred.
Hazelwell Worship for Sunday 24th May
You are invited to a Zoom meeting for our Sunday service at 10.00am.
Join Zoom Meeting
https://us02web.zoom.us/j/89135201113?pwd=ZDN5Q3NWbWFBM1dOVlJLQ0RBY0xJQT09
Meeting ID: 891 3520 1113
Password: 590864
If you are on Facebook see also find us here .
For further Worship Resources from the diocese click Church Of England Diocese