Hazelwell Church is a Local Ecumenical Anglican/ Methodist Partnership
Welcome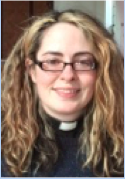 We continue to meet for worship on a Sunday to worship, pray and care together.
We ask that face coverings are worn and social distancing is observed
We transmit our 10 o'clock service on Zoom See below.
Hazelwell Worship for Sunday 25th October
Led by Lay Reader Val Knap
Join us on Zoom this Sunday at 10 am
Please use the link below for this Sunday's service, (and subsequent services)
all welcome
You are warmly invited to a scheduled Zoom meeting.
Topic: Hazelwell Morning Worship
Every week on Sun,
Join Zoom Meeting
https://us02web.zoom.us/j/89087353006?pwd=UkxDR0RSK2FPV0RrOW5JeWJTWEozUT09
Meeting ID: 890 8735 3006
Passcode: 921085
For further Worship Resources from the diocese click Church Of England Diocese
For urgent safeguarding issues click Safeguarding Page (left hand pane) and see link opposite.
Contact: Bishop's Safeguarding Adviser (T: 07342 993 844 E: StephH@cofebirmingham.com)
or Parish Safeguarding Officer Mary Bowen 07976531435 email mmbowenuk@yahoo.com