Hazelwell Church is a Local Ecumenical Anglican/ Methodist Partnership
Welcome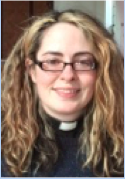 We'd love to meet you!
Sundays 10am
Here at Hazelwell Church we want everyone to find a place to call home in our church.
We believe in a real God, who really cares and who has great plans for our city.
Whether you would consider yourself a Christian or not, we'd love for you to come and visit us one Sunday and find out what we're all about.
For urgent safeguarding issues click Safeguarding Page (left hand pane) and see link opposite.
Contact: Bishop's Safeguarding Adviser (T: 07342 993 844 E: StephH@cofebirmingham.com)
or Parish Safeguarding Officer Mary Bowen 07976531435 email mmbowenuk@yahoo.com
Hazelwell Palm Sunday Worship 2020
To Join us live on Sunday please click here. NB. We will be using Zoom.
If you are on Facebook see also find us here.