Fun at Hazelwell Christmas Fair
A great time was had by all at our Christmas Fair on November 19th.
We made proceeds of £1,455 from a wide selection of stalls which included
Christmas Hamper tombola, Bottle Stall, Books, Cakes, Preserves,
Lunches, tea/coffee, toys, bric-a-brac ACTS tombola and craft and
and the ever popular Santa's grotto.
Excellent live entertainment was provided by
Sheila Jones' Signing through Song group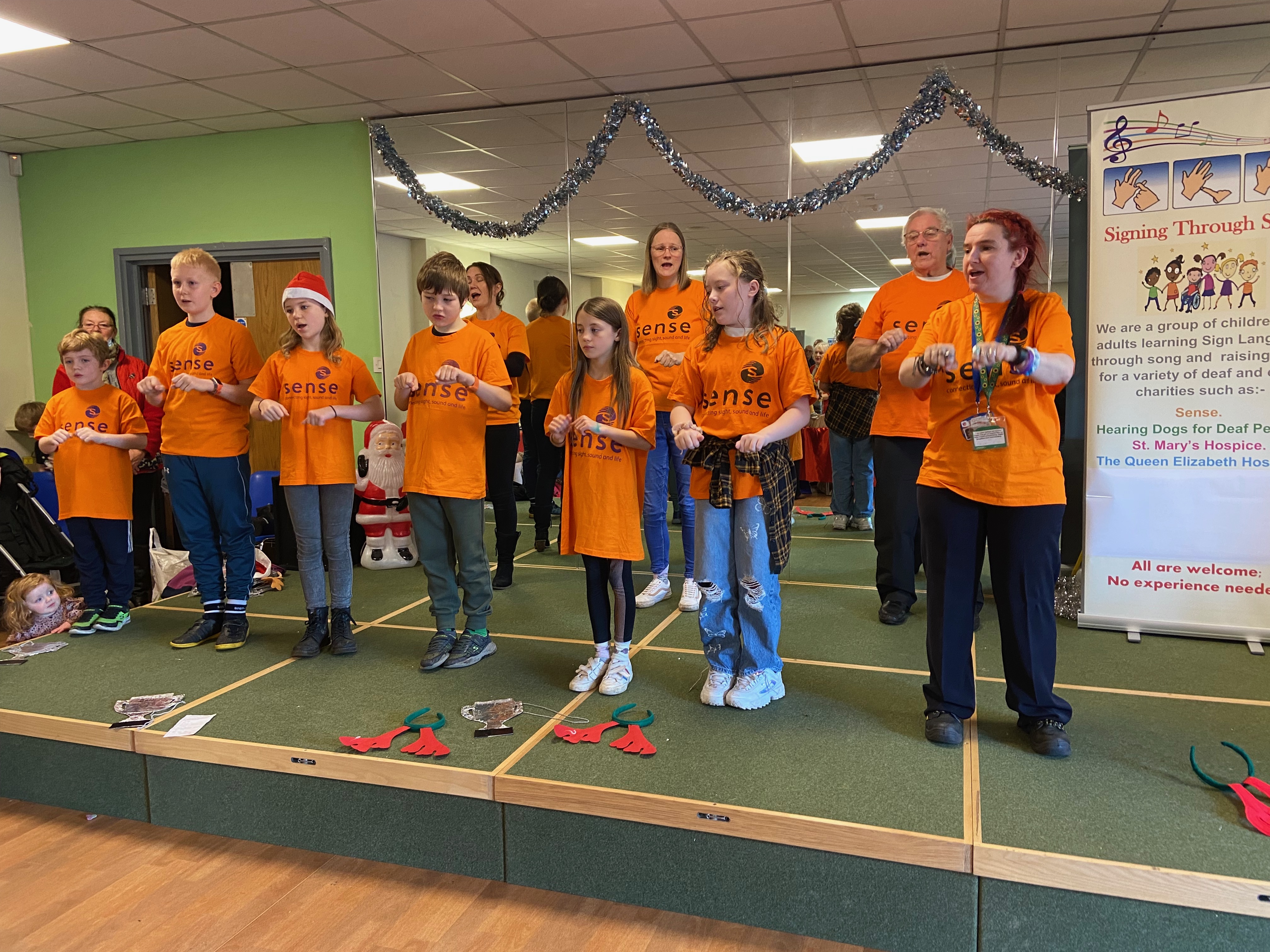 Our fame has spread far and wide-
15 members of the Ellin family got up at 6.00am to leave their home in Skegness
to join us for the fair.

Mum Vikki and Dad Wayne with their children ( in age order)
TJ, Milly, Evie, Lily-May, Nina, Bentley, Lola, Alfy, Emily-Rose, Archie,
Frida, Naomi and Ethan
It was lovely to see them and their (as always) super, well-behaved children.