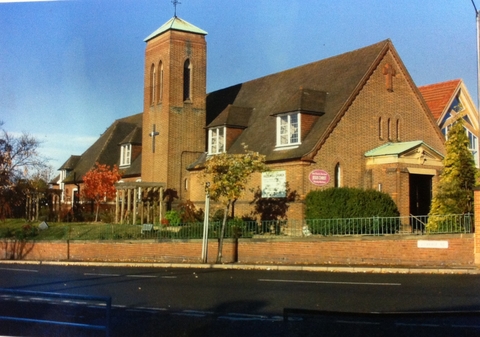 Hazelwell Centenary Events
3 Dec 2016 2:48PM — 3 Jan 2017 9:38PM
Celebrating 100 years of Worship at Hazelwell
Last November marked 100 years since the laying of the foundation sone of St Mary Magdalen Church, Kings Heath, on the site of a Mission Hall affiliated to All Saints church Kings Heath.
In July this year we celebrated 100 years since the church was first consecrated for worship at a special service led by the Right Reverend David Urquhart Bishop of Birmingham.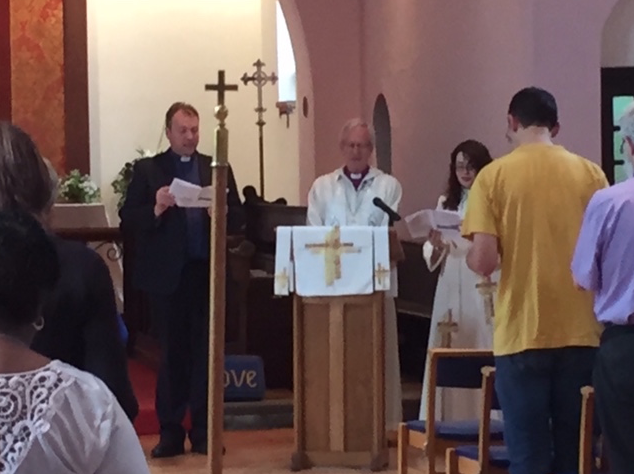 Members of our congregation contributed to an oral history of our church since it's consecration which was illustrated by a display in church.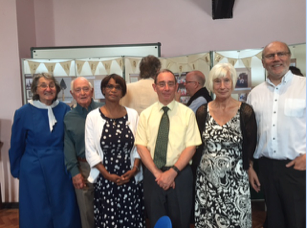 This was followed by a bring and share celebration lunch which was greatly enjoyed by everyone.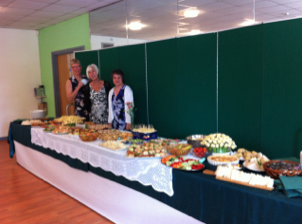 During the year we are planning a variety of activities to celebrate 100 years of worship on this site culminating in our church partnership, and including our joint worship with our Cambridge Road Methodist Church friends for part of this year.
Grand Charity Centenary Ball Held Nov. 5th 2016
(Proceeds to ACTS work with the elderly in the community and Church fund for improved disabled access within the church)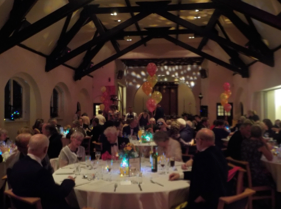 We enjoyed delicious food supplied by Cater For You and a great time was had by all.
Menu
Prawn cocktail served with brown bread
Roasted vine tomato and pepper soup served with a freshly baked roll
Brussels pate served with Melba toast and a red onion marmalade
********************************
Poached chicken in mushroom veloute
English Roast pork with crackling,
apple sauce and gravy
Aubergine gateaux with parmesan and basil infused butter
All served with crushed new potatoes, carrots and green beans
********************************
Vanilla pannacotta with blackberry compote
Lemon posset and biscotti biscuits
Cherry crumble and custard
********************************
Coffee and mints

We enjoyed
Music from
Rev. Nick Jones - songs through the decades
&
Partners In Crime
A Band For All Occasions
wonderfully versatile - We danced the night away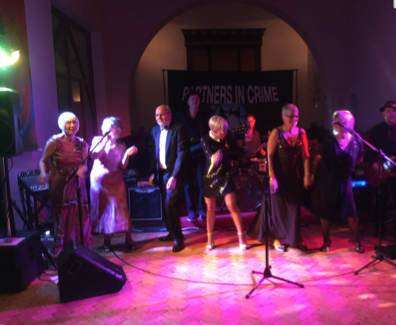 +
KE VI Camp Hill School for boys music department
Who provided a sophisticated welcome for our guests
More To Come
We also look forward to an afternoon of music and our very own songs of praise and (after beating the bounds) a parish picnic. - Watch this space!!
Back to events