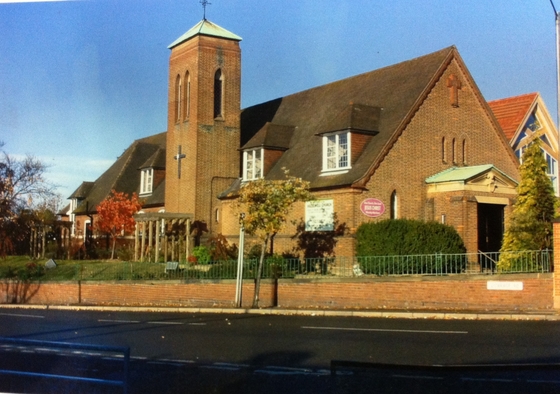 Sunday 21st October
Hazelwell Morning Worship
Led by Carolynne Palmer
"Even if I'm in a place where light can't sweep through, God's grace will reach me and save me."
― Luffina Lourduraj
Readings
Romans 8 vs 26-30
Romans 8 vs 38-39
Hymns Singing The Faith
20 Be Still
481 The Lord's my Shepherd
503 Love Divine (offertory hymn)
483 We are marching...
Please Pray for
: Residents of Lewis Road & Pineapple Road
: All involved in making music in our services
:Moira and Chris as they start their married life together.
: The Growth Of Our church
b30 Foodbank
In the Week ending 13th OCTOBER 2018 we have received in 1561kgs of food, and given out 1426kgs of food, feeding 171 people; 102 adults & 69 children on 64 vouchers.
Urgently required: Soup, Tinned Spaghetti, Tinned Tomatoes, Rice, Smash, Rice Pudding, Tinned Fruit, Fruit Juice, Custard, Jam;
Currently well stocked: Pasta, Tea, Baked Beans,Tinned Vegetables, Noodles.
Friendly Forum David Taylor will speak at tomorrow's meeting of Friendly Forum at 1.30pm All Welcome.
Charitable Giving – Thank You
Totals collected for the charities we are currently supporting from Hazelwell Church are as follows
Macmillan£752
Lunch for Leprosy £315
Toilet Twinning£88.65 (to date- still increasing)