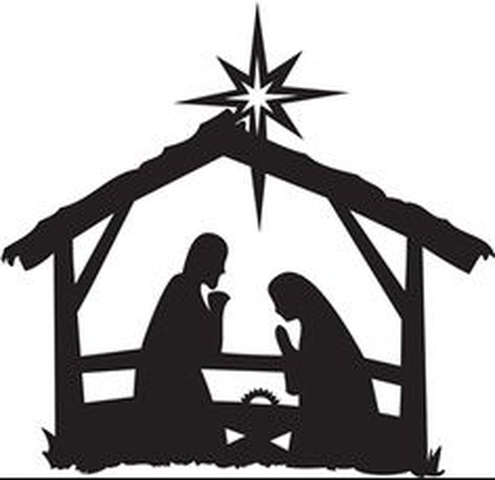 Sunday 23rd December
Hazelwell Communion Service
Led by Rev. Moira Forbes
Want to keep Christ in Christmas? Feed the hungry,
clothe the naked, forgive the guilty, welcome the unwanted,
care for the ill, love your enemies, and do unto others as
you would have done unto you. Steve Maraboli
Readings Micah 5 vs 2-5a Luke 1vs39-45
Hymns Singing The Faith
216 See him lying on a bed of straw
204 In the bleak midwinter
187 The angel Gabriel (offering hymn)
186 Tell out my soul
Please Pray for
: Residents of Fawley Grove and Allens Croft Road
: Those responsible for church finances
:: Those who will be alone at Christmas.
: The Growth Of Our church
b30 Foodbank
B30 Foodbank: In the week ending 8th Dec. 2018we received 3660kgs of food and gave out 2212kgs of food, feeding 286people; 173 adults & 113 children on 125 vouchers.
Urgently Required: UHT Whole Milk, Smash, Biscuits, Custard, Fruit Juice, Jam, Macaroni Cheese, Hot Chocolate, Christmas Chocolate Treats.
Currently Well Stocked: Pasta, Tea, Noodles, Baked Beans, Dry Spaghetti.
Supermarkets: Thanks to customers at Asda Barnes Hill who donated 1200kg of food.
"Please be aware that we are not allowed to distribute any Christmas Items (i.e. Christmas Puddings) that have even the Slightest Trace of Alcohol in their ingredients"
Christmas Services
CHRISTMAS EVE
Walk Through Family Nativity
(Family celebration of the Christmas Story)4.00pmChristmas Eve
Midnight Communion Service
The first Communion of Christmas
11.30pm Christmas Eve
CHRISTMAS DAY
Christmas Morning Family Worship 10.00am Christmas


Next Week- Sunday 30th Dec.
Hazelwell Morning Worship
Led by
Keith Dennis