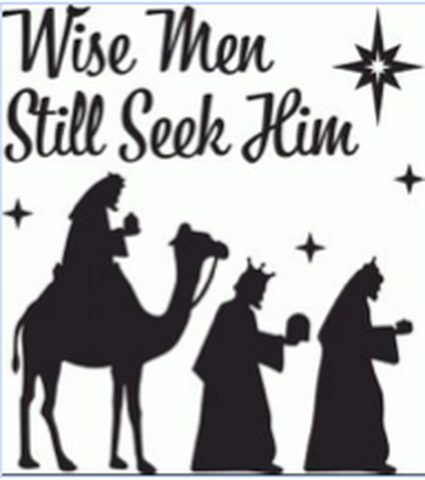 Sunday 6th January 2019
Epiphany
Hazelwell All Age Worship
Led by Rev Moira Forbes
The star of mercy, the star of grace,
Shall lead thy heart to its resting place.
Gold, incense, myrrh thou canst not bring;
Offer thy heart to the infant King.
Reading
Matthew 2vs 1-12
Hymns Singing The Faith
216 See him lying on a bed of straw
We three kings of orient are
190 Angels from the realms of glory
Please Pray for
: The residents of Northbrook Road & Reeves Road.
: Vicars Ministers and Preachers
: Those involved with civil unrest in the Sudan
: The Growth Of Our church
b30 Foodbank
Last year saw a large increase in the number of clients relying on us for food but it has also seen a large increase in the number of volunteers giving up their time and sharing their skills to help those who are struggling at the moment. There has been a large increase in donations, both in terms of food and money and an increase in the number of individuals and organizations that are so generously giving.
We would like to say a huge thank you to you all and wish you a happy and peaceful New Year.
Urgently Required: UHT Whole Milk, Smash, Biscuits, Custard, Fruit Juice, Jam, Macaroni Cheese, Hot Chocolate.
Currently Well Stocked: Pasta, Tea, Noodles, Baked Beans, Dry Spaghetti.
Next Week-
Sunday 13th January
Hazelwell Communion Led By
Rev. Moira Forbes
Final Thought
Glorious now behold Him arise,
King and God and Sacrifice.
Alleluia, alleluia!

Sounds through the earth and skies.