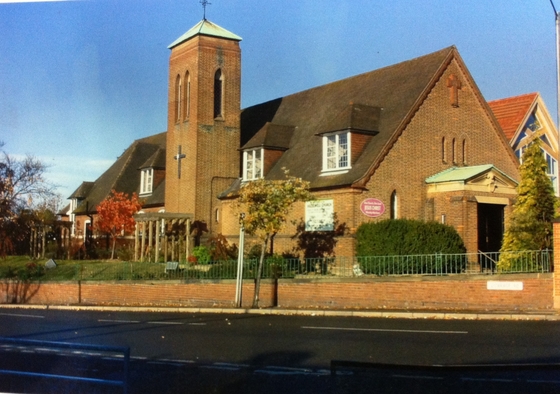 Reading
Psalm 147
John 4v19-24
Hymns Singing The Faith
353 Jesus is Lord, creation's voice proclaims it
343 All my days I will sing this song of gladness
82 O Lord my God, when I in awesome wonder
345 And can it be
Please Pray for
: Residents of Chirton Grove & Norton View
: Staff, Trustees and organisations which meet in
the Hub
;All Victims and perpetrators of knife crimes
throughout the UK and their families
: The Growth Of Our church
b30 Food-bank
In the week–ending March 2nd 2019 we fed 236 people 155 adults 81 children on 128 vouchers.We used 1975 kgs of food and received in 1194kgs.
Urgently Required: Rice, Cereals, Tinned Fruit, Fruit Juice, UHT Whole Milk
Currently Well Stocked: Baked Beans, Pasta, Tea, Noodles, Vegetables, Dry Spaghetti.
Friendly Forum David Swain will speak at tomorrow's meeting of Friendly Forum his subject will be "Easter". All Welcome
Lent 2019
Please take a booklet "Rise Up against climate change" from the table. These offer a daily reading and suggested related action. There is also a larger version for children.
Any monies donated will be collected after Easter.
Nick Jones Writes:-
I am looking forward to meeting you on Sunday 7th April at 4p.m. at Cotteridge as we get to know one another and then have tea and Holy Communion.(see over)At Maypole Methodist Church, I am leading a Lent course built on my Sabbatical Study and experience of leading the District Ministers' Retreat on Mindfulness. In recent years Mindfulness has become hugely popular as Mental Health analysis has demonstrated the benefits of meditation for people suffering with stress, anxiety and depression. Our Lent Course at Maypole this year will provide opportunity to learn more about Mindfulness meditation and it's spiritual roots, and most importantly, take time to practise mindfulness. We will also reflect on mindfulness from a Christian perspective and reflect on similar contemplation and meditation practises.The 5 sessions will take place on Tuesday afternoons at 1.30p.m. at Maypole beginning on the 12th March and concluding on 9th April.
A Letter from Nick Jones,Subject:
FW: Ministry Team Gathering
Dear FriendsAs you are probably already aware, from 1st September 2019, your Church will be part of a new local Ministry Team as part of the Birmingham Methodist Circuit.This will give us greater opportunities to work together effectively and imaginitively in worship and mission in a more local area, and still have the benefits of sharing the resources and support of a large Circuit.I would therefore like to invite you, and anyone from your Church who would like to be there, to a first gathering of our Team at The Cotteridge Church, Pershore Road South B30 6EJ at 4p.m. on Sunday 7th April 2019.Between 4 and 5.30, I would be very grateful if a representative or representatives from every Church in our Team could take 5-10 minutes to tell us about your Church, and most especially your Worship and Mission so we can begin to get to know each other.Please feel free to do this in whichever way you wish. You can ask someone or a group to speak, or you can use the Audio Visual facilities at Cotteridge to help if you prefer.At 5.30 we will break for afternoon tea to help us to get to know each other and continue conversation, and then at 6.30 we will come together for worship at Cotteridge, which on that evening is Holy Communion.The Churches from our Team who are all invited are;Hawkesley, Cotteridge, Maypole, Hazelwell, St. Andrew's, Cambridge Road, Hall Green, Acocks Green and Sparkhill. I look forward to meeting with you and the people of your Churches on 7th April at 4 at Cotteridge, and sharing with you in ministry and mission in the communities to which God has called us by love to serve. If you would like more information please contact me,
Sunday 10thMarch 2019
Hazelwell Communion Service
Led by Rev Moira Forbes