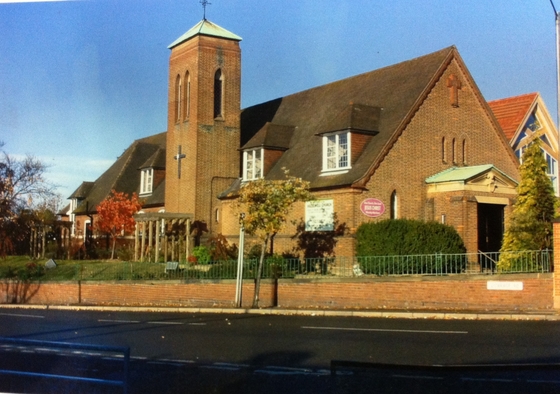 Sunday 9thJune 2019
Hazelwell Communion Service
Pentecost
Led by Rev. Moira Forbes
"The Holy Spirit puts the 'super' into our 'natural'."
― Amba Keeble
Readings John 14 v 8-17 . Acts vs1-21
Hymns Singing The Faith
385 Holy Spirit we welcome you
20 Be still
374 Come Holy Spirit
395 Spirit of the living God
563 O Jesus I have promised
Please Pray for
Residents of Pineapple Road Road
: Lay leaders in church
; Those who were killed or injured as a result of the
violence in Sudan earlier this week.
: The Growth Of Our church
Friendly Forum
David Swain will speak at the meeting of Friendly Forum tomorrow Monday at 1.30pm . All welcome.
Food Bank Reprieve
Having Spoken to Roger Collins last Sunday about my decision to end the food bank collections in church, he was keen that rather than ceasing these collections he proposes that he collects our contributions from the Hub Office during the week. So we will continue to collect food as usual.
We will trial this for the next month to see if is effective.
B30 Foodbank
In the week-ending May 25th 2019 we fed 184 people 121 adults 63 children on 100 vouchers. We used 1528kgs of food and received in 690kgs.
Urgently Required: Tinned Meat, Tinned Fish, Tinned Fruit, UHT Semi Skimmed Milk, Pasta Sauces, potatoes, custard.
Not Required Currently: Pasta, Baked Beans, Tea, Biscuits
Summer Fair – Saturday 22nd June
URGENTLYREQUIRED
Bottles, Toys, Books, Jewellery
Bric-A-Brac
Please bring to church as soon as possible and leave at the back (suitably labelled)
We also need cakes (on the day)
and help setting up Friday evening 5.30pm
And most vitally come and support us on the day!!!