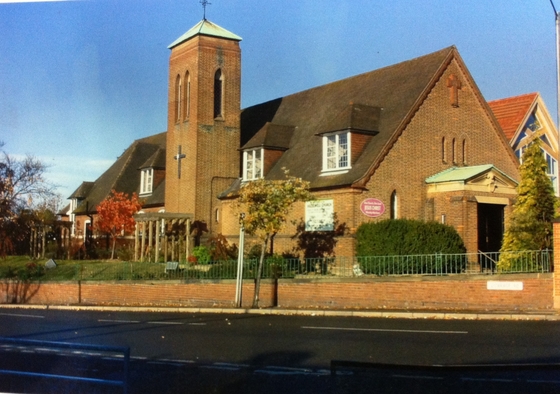 Sunday 13th October 2019
Hazelwell Communion Service
Led by Rev.Moira Forbes
Prayer is the key of the day and the lock of the night.
Thomas Fuller

Reading . Matthew 6.9-13
Hymns – Singing The Faith
6 Father we love you
72 Father God I wonder
5 Father in whom we live519 Father I place into your hands
Please Pray for
: Residents of Mercia Drive & Hazelwell Drive
:Staff and organisations who meet in the Hub
: All those currently residing in Honshu,
Japan anticipating the arrival and impact of a typhoon
today
: The Growth Of Our church and The World Church
Friendly Forum
Shannon Moore will speak about his recent choir visit to Poland at the meeting of Friendly Forum tomorrow Monday at 2.00pm. All welcome.
B30 Foodbank:
In the week-ending October 5th 2019Last Week we fed 188 people 115 adults 73 children on 81 vouchers. We used 1430kgs of food and received 2015 kgs of food.
Urgently Required: rice pudding, whole milk, sugar, fruit juice, smash, custard, coffee and hot chocolate, squash, macaroni cheese and treats.
Not Required Currently: baked beans, vegetables, tea, pasta and biscuits.
Joining Forces
You are invited to attend a Light Party at The Church of the ascension Pineallpe Grove (off Cartland Road)
Thursday 31st October
Harvest Appeal
Proceeds from last week's lunch in aid of Mission Aviation Fellowship amounted to £312
You Are Invited To A
Family
Curling Evening
In Aid of
(our Hazelwell Harvest Appeal)
MAF(Mission Aviation Fellowship)
(Flying Aid to the most remote areas of the world)
Friday 15th November
6.00 - 8.30 pm
at The Hub Hazelwell
Admission
Adult £3Children £2
Includes
Tea/Coffee or squash & Cake
Bring your own snacks and drinks