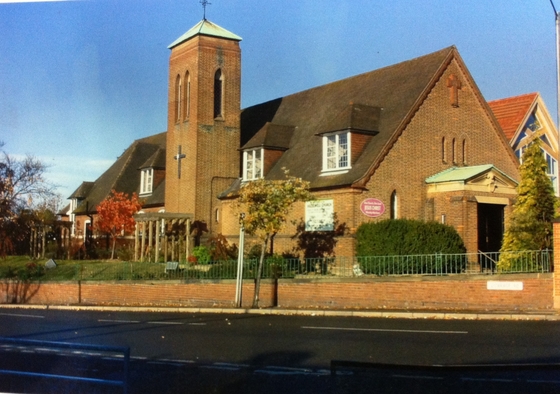 Sunday 20th October 2019
Hazelwell Communion Service
Led by Rev.Elaine Russell
The first step to that kingdom of God within is to find peace within even among chaos."
― N.K.David
Reading
Isaiah 9. 2a - 7 and Daniel 2. 36 - 45
Plus New Testament Reading
Hymns – Singing The Faith
404 God's spirit is in my heart
410 Lord, your Church on earth is seeking
663 I, the Lord of sea and sky
595 Lord, we have come
81 Now thank we all our God
Please Pray for
: Residents of Partons Road & Chirton Grove
:All who contribute to the smooth running of the
church
: The members of Hope Collective as they present a
new event to local families this afternoon
: The Growth Of Our church and The World Church
Friendly Forum
Erica Price will speak about her recent trip to India at the meeting of Friendly Forum tomorrow Monday at 2.00pm. All welcome.
B30 Foodbank:
B30 Foodbank:
In the week-ending October 12th 2019 we fed 171 people 104 adults 67 children on 83 vouchers. We used 1428 kgs of food and received in 3397 kgs of food.
Urgently Required: rice pudding, whole milk, sugar, fruit juice, smash, custard, coffee and hot chocolate, squash, macaroni cheese and treats.
Not Required Currently: baked beans, vegetables, tea, pasta and biscuits.
Joining Forces
You are invited to attend a Light Party at The Church of the ascension Pineapple Grove (off Cartland Road)
Thursday 31st October
Harvest Appeal
Thanks to all who supported our Harvest lunch in aid of Mission Aviation Fellowship total raised amounted to £332
You Are Invited To A
Family
Curling Evening
In Aid of
(our Hazelwell Harvest Appeal)
MAF(Mission Aviation Fellowship)
(Flying Aid to the most remote areas of the world)
Friday 15th November
6.00 - 8.30 pm
at The Hub Hazelwell
Admission
Adult £3Children £2
Includes
Tea/Coffee or squash & Cake
Bring your own snacks and drinks