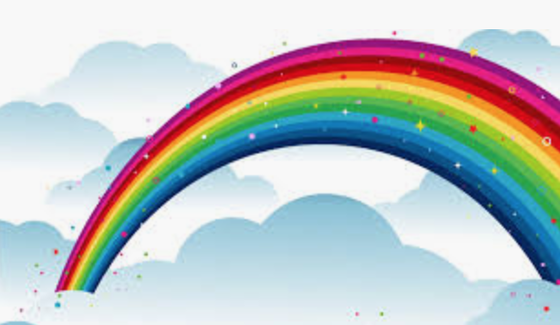 Hazelwell Contact and News 22.03.20
Please read on for updates, news, prayer requests and -this week- words of wisdom from Carolynne.
Moira's health is steadily improving and she plans to upload a video to the Hazelwell facebook page on Sunday. See https://m.facebook.com/pg/hazelwellchurch/posts/
Prayers are requested for:-
Friends and relations currently suffering the effect of the virus
Staff and members of organisations who normally meet in the Hub (whose activities have been suspended).
Residents of Fawley Grove and Allens Croft Road
Spread Some Happiness
If you have 10 minutes to spare maybe you could colour a rainbow to display in your window.
It is suggested that children may be taken out for "rainbow walks" spotting how many rainbows they can see en route.
Spread the word and the idea to children/grandchildren (parents may well be glad of a distraction).
*****************************************************************************************
Please find below wise words from Carolynne Palmer:-
The lectionary reading for next week comes from Romans 7 v 6-11.
And human nature has nothing to look forward to but death, while the Spirit looks forward to life and peace, because the outlook of disordered human nature is opposed to God, since it does not submit to God's law and indeed it cannot and those who live by their natural inclinations can never be pleasing to God. You however, live not by your natural inclinations but by the Spirit, since the Spirit of God has made a home in you. Indeed anyone who does not have the Spirit of Christ does not belong to him. But when Christ is in you, the body is dead because of sin but the spirit is alive because you have been justified; and if the Spirit of him who raised Jesus from the dead has made his home in you, then he who raised Jesus Christ from the dead will give life to your own mortal bodies through his Spirit living in you.
Reading this passage, the word that stood out for me was home – "since the Spirit of God has made a home in you."
There are any number of magazines and brands dedicated to creating a perfect home. But our natural response to this word is often purely emotional. Home can be the place in which we feel truly comfortable, surrounded by the people or things we love and care for, or occasionally it may be completely the opposite, a place where we feel cramped or unappreciated.
Home for each of us is unique, a mixture of sights, sounds, smells and emotions. It should be a place of safety, where we feel in total harmony with our surroundings, a place to truly be ourselves.
But in light of recent events, our homes have perhaps taken on a different context. People are self-isolating because of infection or working from home and experiencing less social contact.
Losing our usual network of colleagues, friends and family can perhaps make us feel isolated or vulnerable in our own homes. But Paul says that if the Spirit of God has made its home in us we can look forward to life and peace – we belong to him.
This is God's amazing covenant with us, his perfect assurance.
During this week St Patrick's Day was celebrated and these words hold blessed reassurance for us too:
I bind unto myself today
The strong name of the Trinity,
By invocation of the same,
The three in One and One in Three.
Christ be with me,
Christ within me,
Christ behind me,
Christ before me.
Christ beside me,
Christ to win me,
Christ to comfort and restore me.
Christ beneath me,
Christ above me,
Christ in quiet,
Christ in danger,
Christ in hearts of all who love me,
Christ in mouth of friend or stranger.
Of whom all nature hath creation,
Eternal Father, Spirit, Word.
Praise to the Lord of my salvation,
Salvation is of Christ the Lord.