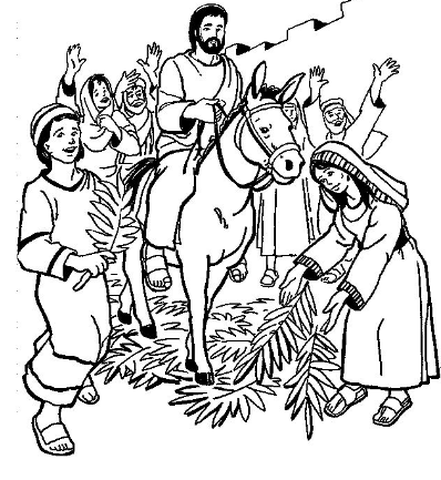 Hazelwell Contact and News

for Sunday 5th April – Palm Sunday

Life isn't about waiting for the storm to pass,

it's about learning to dance in the rain.

Hazelwell Palm Cross Procession 2020

Please read on for updates, news and prayer requests.

(Please let me know if you would prefer not to receive further e-mails from church.)

To Join us live on Sunday click the link https://us04web.zoom.us/j/932558791

If you are on Facebook see also www.facebook.com/pg/hazelwellchurch/posts

Prayers are requested for:-

All those who are working to supply us with food and keep food stores open and functioning

Give thanks for the personal blessings we can find in this difficult

Situation.

Residents of Hillcroft Road and Bilberry Road

A palm Sunday Reflection from a member of our congregation Carolynne Palmer

Reading Matthew 21 v 1-11

Riding on a donkey into town,

All the people came from miles around.

What a sight to see!

A man to set us free!

Riding on a donkey into town.

Jesus rode into Jerusalem, not as a conquering hero but in humility, as a servant king.

He used a borrowed donkey, an animal of low status, often called a beast of burden. This donkey carried the burden of the weight of a fully-grown man but perhaps Jesus carried the weight of both the burden of the responsibility for fulfilling the role his Father had chosen for him and also the burden of the weight of our guilt for the things we get wrong.

There is a dramatic contrast between the humility shown by Jesus and the wild behaviour of the crowd, throwing down their clothes in his path, pulling down branches and shouting their hosannas. What kind of king were they expecting?

But amongst this crowd are the Jewish leaders who now realise Jesus' threat to their authority and from this moment his fate is sealed as they begin to plot his ultimate betrayal and death.

Jesus could have slipped quietly into Jerusalem unnoticed but instead he displayed the courage to meet his destiny, to challenge hate and mistrust with his humility and love.

Today we face our own challenges as we worship not in our churches but in our homes. But, like the crowd, we can still offer our own praise and hosannas to our servant king, the Son of Man who truly sets us free.

Who shows us strength in adversity and the redeeming power of his love.

Blessed is he who is coming in the name of the Lord!

Hosanna in the highest heavens!

God's blessing on everyone and stay safe.